Business
Digital vs Traditional Wholesale Banking: Which is Better for Your Business?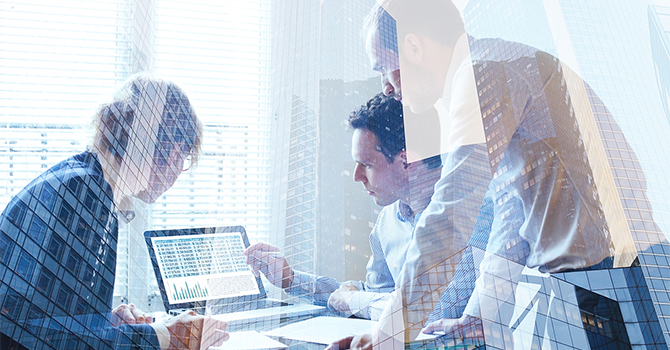 Traditional wholesale banking has been the go-to solution for companies that need financial banking services. However, with globalisation and the new age of digitalisation, digital wholesale financing companies have started gaining traction even among long-established industry giants in Singapore.
How should you choose between digital and traditional wholesale banking? We take a look at their pros and cons.
What is Digital Wholesale Banking?
Digital Wholesale Banks use the newest financial technology and their capital to provide simple wholesale banking services with convenient business integrations.
These companies are not full-service banks like their traditional counterparts. They work with banking-as-a-service (BaaS) companies to provide their services.
The Pros and Cons of Digital Wholesale Banking
Pros
Low Fees: Digital wholesale banking has competitive rates. It does this by offering no-fee bank account options with zero or low minimum balance requirements. While the fees are regulated by the Monetary Authority of Singapore (MAS), digital banks offer low fees and zero minimum balance to effectively compete in the market especially with the traditional banks. For instance, ANEXT Bank doesn't charge account opening fees, annual fees and fall-below fees.
Multiple Checking Accounts: Some banks let you open multiple checking accounts in no time using their digital application. You can conveniently transfer your cash into your accounts at any time.
Online Application: Digital banks operate online. Thus, you can apply for digital wholesale bank accounts any time, anywhere, so long as you have an Internet connection and a phone that will allow you to submit all the required documents.
Cons
No Face-to-Face Support: Businesses that prefer non-voice or email support may find digital wholesale bank customer support limited in guided assistance.
No Physical Branch: Most digital wholesale banks have no physical address.
What is Traditional Wholesale Banking?
Traditional wholesale banks offer virtually the same services as digital banks and have physical branches. In the past, companies try to be situated close to banks as most important business transactions require physical meetings. Hence, proximity to banks was important to hasten transactions and meet deadlines. As a result, many traditional wholesale banks rely on physical branches to solve and provide financial solutions.
As industry giants, traditional wholesale banks are licensed and fully-chartered banks. They don't work with other companies that provide the finances – they have reserves that let them offer the full extent of financial services a business needs. These are the same services that digital banks offer, such as employee checking accounts, debit and credit cards, lending, credit reporting, and beyond.
The Pros and Cons of Traditional Banking
Pros
Physical Customer Support: Some prefer a face-to-face approach to resolve their banking questions and physical branches enable such service interactions.
A Complete Suite of Financial Services: Traditional wholesale banks have established a more comprehensive suite of financial services as they have been in the market longer and have met the regulatory requirements in the current financial structure e.g. investment services
Cons
High Fees: With greater overheads, traditional banks have higher operational costs, resulting in higher fees for their services. These expenses can add up.
Which is Better?
We've laid out the facts for both digital and traditional wholesale banking. We believe that digital wholesale banking is helpful for SMEs looking for quick solutions with the features digital wholesale banks can provide. On the other hand, SMEs and established companies looking for a bank with a physical location and personal touch for their financial services will find traditional banks advantageous.
Determine which option is best for you, but digital wholesale banking solutions can be more beneficial for start-ups and small and medium enterprises. Their higher account interest rates, no hidden fees, and minimum deposits give more flexibility for irregular cashflows.