Entertainment
How to Enhance the Sound Experience of a Multi Channel Home Theatre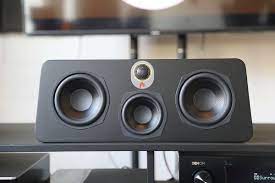 Whether you are using a stereo or a multi channel home theatre, there are many ways to improve the sound experience. You can place your speakers in the room for maximum sound, or add subwoofers to enhance the surround sound experience. Dedicated circuits can also improve the sound quality of your home theatre.
Dolby Atmos is a new way to enhance the sound experience
Dolby Atmos is an innovative technology that allows audio engineers to deliver a fully immersive sound experience. It uses object-based audio and binaural headphone rendering to create realistic, three-dimensional sound with headphones. It simulates sound bouncing off overhead objects and surfaces. It is compatible with multiple output configurations, including home theatre speakers, soundbars, headphones, and other multi-channel audio devices.
Dolby Atmos is not supported by all music streaming services or headphones. However, many devices, games, and entertainment systems can support this new technology. For instance, YouTube TV is reported to be rolling out 5.1 surround sound, and the company is adding a new 4K Plus subscription tier. Dolby Atmos can also be experienced on gaming consoles such as Xbox One, PlayStation, and Nintendo Switch.
For the best sound quality, you should install a multi-speaker setup. In addition, Atmos soundbars offer a larger, more enveloping soundstage. Ceiling speakers are excellent for sound stage, and upward-firing speakers are even better. And if you're not sure where to put your speakers, you can just buy upward-firing ones and place them on the ceiling.
The new technology has been developed to make movie soundtracks more immersive. While this technology is largely used in home theatres, it is also available for music, with music streaming services such as Amazon Music and Tidal offering Atmos remixes.
To experience Dolby Atmos, your video source should be compatible with the latest HDMI 1.4 standard. Moreover, your A/V receiver must decode the Atmos format. A Dolby Atmos-enabled system will render the audio in the object-based format and recreate the sound the filmmakers intended. The technology also allows you to adjust voice volume, which is useful in dialogue-heavy scenes.
While Dolby Atmos requires a multi channel home theatre, it can also be played back in a standard 5.1-channel setup. Dolby Atmos supports the use of up to 34 speakers, although this is an overkill for most homes.
Currently, Dolby Atmos is supported by a number of popular streaming services, including Netflix, Apple TV, and Disney+. It can also be played on a computer or mobile device if your device supports the Dolby Access app.
Adding a subwoofer
Adding a subwoofer to a multi channel home theatre system can enhance the sound experience by bringing in low-end frequencies. Most speakers do not produce a lot of bass, particularly below 60Hz or 100Hz. Bass is important for giving music scale and power. Speakers in a multi channel home theatre system are generally small for aesthetic reasons, but a subwoofer can fill in the missing bass information.
There are two common types of subwoofers. A passive subwoofer requires an external amplifier to power it. Make sure you have sufficient power to run the subwoofer and the amplifier. Some passive subwoofers feature an LFE channel that can be used to adjust bass levels. A passive subwoofer can be connected to the amplifier using speaker wire or an AV preamp processor.
A modern multi channel home theatre is usually equipped with five speakers, but you can opt for a subwoofer if you prefer a lower level of bass. However, a subwoofer is not necessary for every setup. Adding one will enhance the sound experience, but the decision is up to you.
In addition to adding a subwoofer, you can also choose to add a second sound channel to your multi channel home theatre system. This way, your 5.1 channel system will become a 5.2-channel system. Another way to increase the size of your multi channel home theatre system is to install two additional speakers in the Surround Back Left and Surround Back Right positions. Alternatively, you can place two additional speakers straight behind the front speakers to create a 7.2-channel system.
Adding a subwoofer to your multi channel home theatre system can improve the sound quality and sound balance of the room. If you have several seats in your room, you might want to consider buying two subwoofers. This will enhance bass in all areas of the room.
Many people enjoy listening to music on a 2.1 speaker system, combining front two stereo speakers with a subwoofer. The front stereo speakers send low-end frequencies to the subwoofer, such as kick drums and low bass guitar notes. Adding a subwoofer will improve the sound experience for stereo music as well as movies.
Installing a dedicated circuit
Installing a dedicated circuit to enhance the audio experience of a multi channel home theatre is an essential part of a home theater setup. The choice of conductors can have a major effect on the overall picture and sound quality. If possible, choose gold-plated connectors. Although these are expensive, they will improve the quality of signal transmission. Copper is a less expensive choice, but it will oxidize and lose its conductivity over time.
Memory foam installation
The sound experience of a multi channel home theatre is greatly enhanced by memory foam installation. This type of foam can be relatively inexpensive. It works much better than absorption foam products and provides a much more focused imaging experience when listening to two-channel audio.