Travel
How to Make The Wheel at ICON Park Orlando a Good Luck Symbol for Your Local Fundraiser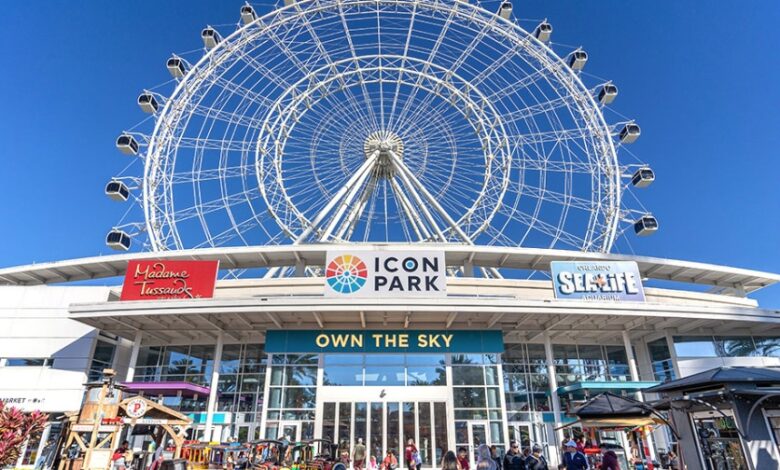 Ever had a tarot card reading to give you a hint at what's in store for your future? Then maybe you know drawing the Wheel of Fortune card is a symbol of life's continuous cycle and reminds us that while times may be tough now, with a turn of the wheel, they're bound to improve. The Wheel of Fortune card is also a reminder that "what goes around comes around," meaning, when you put out good mojo, good mojo will find its way back to you. So, if you're promoting the positive vibes of a great cause for your favorite charity or community project, what better way to reap the rewards of good karma than by mounting your own special fundraising event at The Wheel at ICON Park Orlando?
Turn The Wheel at ICON Park to Your Charity's Advantage
More than just a symbol of good luck, The Wheel at ICON Park Orlando has long stood as a local landmark that delivers a truly inspiring experience that outshines the average Ferris wheel by 64,000 synchronized LED lights and a 400-foot, 40-story-high ride. And, as many a worthy Orlando group can attest, it's also a fantastic venue for raising funds and awareness for whatever cause is near and dear to your heart.
Travelers on The Wheel are treated to a round-trip ride above the Orlando skyline in private, climate-controlled capsules that offer both comfort and a world-class view of the city's most memorable sights. But unlike other wheels, when you're fundraising for your charity with The Wheel at ICON Park as your venue, there's no downside.
That's because the staff at ICON Park makes it so easy for your soon-to-be-successful fundraiser to come off without a hitch. Want The Wheel to light up in a special color (think pink for Breast Cancer Awareness, purple for Matthew's Hope, orange for Autoinflammatory Awareness, or an entire rainbow for Pulse Remembrance Day) for your special crew? They'll make it happen.
Don't want to have to worry about collecting money or making sure those precious donations get where they need to go? With $5 from every ticket sale sent directly to your charity, they've got that covered too. And, as an added incentive, the ICON Park event staff can even arrange for a professional photographer to snap commemorative digital pix of the event free of charge for your guests.
Put Your Event Front and Center at The Wheel at ICON Park
As the crown jewel at the heart of the bustling Orlando Entertainment District, ICON Park is proud to support the community it serves. The Wheel at ICON Park Orlando has hosted numerous local fundraising events, including the Salvation Army's fourth annual Donation Rotation, during which Salvation Army Capt. Ken Chapman captained The Wheel for a 10-hour ride in aid of the organization's Red Kettle Program; a Sept. 10-12, 2021, celebration in honor of the 20th anniversary of 9/11, and a May 4, 2022, event that paid homage to International Firefighters Day.
Whether your event is more geared to grown-up tastes (did someone say signature cocktails?) or strictly G-rated for family-friendly fun, with The Wheel at ICON Park as host site, you can have faith the universe is going to deliver a fortunate outcome for your favorite cause. With all the details done and dusted by ICON Park's trusty staff, all you'll have to do to get started is focus on positive energy, picture prosperity coming at you in abundance, and get the word out to your friends, family, and all the Orlando folks who share your dream of making the world a better place one cause at a time — and having a grand time doing it!
Remember: The first step in making miracles happen is actually believing that they can happen. If you want your fundraising dreams to come true, there's no place better to set them in motion than ICON Park Orlando, where the parking is always free and there's an overflowing cornucopia of entertainment attractions, dining destinations, and shopping venues to keep the good mojo flowing for your guests long after their unforgettable ride on The Wheel has turned into what may become part of a beloved tradition.
Arrangements for charitable event tickets and events are on a first-come, first-served basis. All requests must be emailed to guestservices@iconparkorlando.com and received at least 30 days prior to the calendar date of your event. Donations are generally limited to local central Florida organizations and school groups, and only those approved will be contacted with further instructions. Requests are limited to one donation per calendar year, per organization. Due to the high volume of interest, ICON Park is unable to reply to all submissions. For more information, please contact the donation staff at ICON Park.