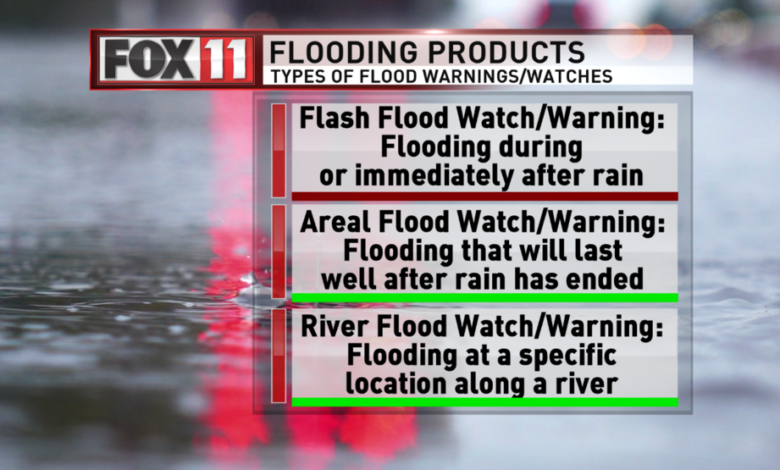 A flash flood watch is issued by the National Weather Service when the conditions are right for flash flooding. During these times, flooding conditions may be severe but not catastrophic. It is important to understand the difference between a flash flood watch and a flood warning. A warning is issued when flooding is expected to occur within 6 hours of heavy rain. An advisory is issued when flooding is likely to be minor but will not be as severe as a flash flood.
Weather conditions are favorable for flash flooding
Flash flooding happens quickly and is often fatal, so you should take precautions when traveling in areas that are prone to it. You should stay away from rivers and streams that flood and avoid walking or driving through floodwaters. If you are stranded or have to evacuate, make sure you have adequate supplies and are prepared for any emergency. Also, stay alert to weather conditions, especially at night. Taking precautions will save your life, especially if the floodwaters are swift and raging.
Flash flooding can occur when thunderstorms develop in areas that are characterized by weak, parallel winds. This will cause thunderstorms to remain stationary and slow down, concentrating their heavy rain over a small area. In some cases, individual thunderstorms will follow each other and pass over the same area, producing a continuous period of heavy rain.
Flash flooding is most common in the United States during the late spring and summer months. Many factors contribute to flash flooding. Most flash floods occur when rainfall is extremely heavy in a short period of time. These floods can last minutes or even hours, and are usually more deadly than tornadoes and hurricanes.
The best way to prepare for flash flooding is to listen to local media and NOAA Weather Radio for weather updates. If there is a flash flood warning, it is crucial that you move out of the way immediately. Be particularly alert when driving in a flood zone, as most fatalities during flash flooding are car accidents. You should also take note of any dips in roadways, bridges, or low areas. In addition, don't attempt to cross flowing streams or rivers.
Flash floods usually happen within a few minutes of rainfall and last up to six hours. These floods can be caused by levee failures or dam failures. If you're in a flood zone, make sure you have a plan for evacuation. Listen to local weather stations for warnings and emergency notifications.
Forecasting flash floods requires recognizing and predicting favorable rain patterns. The forecaster must then weigh other factors such as the previous rainfall, size of drainage basins, and existing water. All of these factors affect the likelihood of a flash flood and will affect how the flood waters behave. Further, there are many other extenuating circumstances that can cause flash floods, such as catastrophic dam failures, ice jams in rivers, and autumn leaves clogging urban drains.
A flash flood warning is issued when the National Weather Service (NWS) has a strong chance that a storm will produce a flash flood. Flash floods may occur quickly, and if you have a mobile phone, you can use the Weather Channel app to find out whether or not a flash flood warning has been issued for your area.
Warnings are issued for flooding that is expected to occur within 6 hours of heavy rains
Flash flood warnings are issued when severe flooding is expected in an area within 6 hours. They can be issued for urban or rural areas, as well as along major rivers. Flash flooding is caused by very heavy rainfall in a short period of time, and can result in life and property loss. The extent of flood damage depends on the initial conditions of a river or ground, as well as local terrain. Flash floods can also result from dam breaks and ice jams. Flood-producing rains can trigger a catastrophic debris slide, so residents should be prepared and move their vehicles to higher ground.
It's important to follow the local authorities' instructions during an emergency. They'll know what areas are in danger of flooding, so they can advise residents on where to go and what to do. It is also important to stay indoors and bring outdoor belongings inside. If possible, use your cell phone to communicate with family and friends.
If flooding is imminent, people should evacuate as early as possible. Floodwaters can reach the bottom of most passenger cars, so avoid driving through flooded areas. In addition, avoid crossing flowing streams. The most common causes of flood-related fatalities involve people driving through flood waters. Flood water can stall a vehicle's engine and sweep the occupants out.
The desert Southwest is suffering from a long-term megadrought and the threat of flash flooding is present. Almost 10 million people in the region are under flood watches, including Phoenix, El Paso, and Tucson. The National Weather Service says flash flooding is likely to occur across low-lying areas, highways, and urban areas.
Flash flood warnings are issued for areas where the rainfall is forecast to be at least two to three inches higher than normal. This includes areas that have poor drainage systems and are near streams. Although the rain is expected to subside after 6 p.m., heavy rain and heavy thunderstorms may cause flash flooding.
Flooding that has occurred within the last 6 hours is usually only temporary. Flooding is possible in rural areas as well as urban areas, even if the rain is less than an inch. It may not be life-threatening, but it can cause damage and inconvenience.
Flash flooding was reported in some parts of Rhode Island and eastern Massachusetts on Monday, closing Interstate 95 and Route 10 in Providence. Up to four inches of rain fell in some areas by late afternoon. Additional flooding was expected in eastern Massachusetts. And it's important to stay alert to changing weather conditions and evacuate as quickly as possible.
Advisory is issued for flooding that is not expected to be bad enough to warrant a warning
The National Weather Service issues warnings and advisories for flooding in different situations. In many cases, an advisory is issued for flooding that is not expected to cause immediate danger or damage. This type of flooding may occur as small streams, ponds or small rivers, and may not be bad enough to warrant a warning.
In other cases, a severe weather follow-up warning is issued when a forecaster wants to follow-up on one or more severe weather elements. An example is when a thunderstorm over water produces winds, hail, or a waterspout. In these cases, an advisory will specify the location of the storm, what waters will be affected, and the primary threat associated with the storm.
In Germany, a flood warning is issued if an area is expected to flood. This type of flood warning can be issued a day or two before the flooding occurs. Generally, the flood warning is issued for a region, not an individual street.
Flash floods can occur in a short period of time. Therefore, people in a warning area need to be prepared to evacuate. They must know where to go to seek shelter. If they do not have the proper shelter, they are at risk of being struck by flying debris.
The National Weather Service issues warnings and advisories for flooding. In some cases, a flood watch is issued when the conditions are right for flooding. However, it does not mean that flooding will occur. A flash flood warning is issued if the flood is accompanied by heavy rain.
If a hurricane is near your home, you may want to evacuate to safer grounds. Flooding can be devastating. If you live in an area where the risk of flooding is high, consider getting a flood insurance plan before the weather turns dangerous.
In North Jersey, rain has been falling since Monday afternoon. Some areas have already seen two inches of rain. The rain is falling from the west and is expected to intensify. Another band of solid rain will move over the region on Tuesday.
When a hurricane is imminent, a tropical storm warning is also issued. These warnings and advisories are issued for various areas. If a tropical storm is on its way, you should prepare for it. If a hurricane is near your home, you should evacuate as soon as possible.
In addition to warnings and advisories, an Advisory is issued for flooding that is expected to occur but is not as severe as a warning. Depending on the severity, a coastal flood watch will last anywhere from 12 to 48 hours. It can cause damage to property or life.