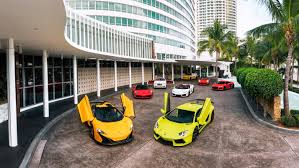 Corporate events are beneficial not only for the corporate house and its clients but also for its employees. How the events boost their morale! A corporate event is also a golden opportunity to build your brand image and showcase your business in the best light.
You bring out your best to make this event memorable. It's all lined up: you have the best décor, the best corporate lunch, gifts, an impressive speech, and interesting activities that engage your business clients and your employees.
How about adding an exotic car to your corporate event?
Didn't think about it, right?
If you have a few delegates arriving from outside the city, you could make quite an impression by letting a majestic Rolls Royce or Mercedes Benz with a chauffeur pick them from the airport.
This gesture may go a long way in upgrading your business reputation. The client will love to ride in luxury and think highly of you and your business. They will remember this for a long time.
But your schedule is so tight you haven't time to breathe!
Well, renting a luxury car for a corporate event requires no leisure time. Exotic car rental in Deer Park, New York, knows how busy you can be when putting together an event.
That's why they have a simple and quick renting process, accompanied by well-trained chauffeurs who are punctual, courteous, and disciplined. They know how to communicate with corporate people. So, once you rent a car, you can leave the pickup/delivery part with the rental officials. They will handle it well.
Just tell them the time and date of pickup. It's good to put your credit card on file so that you get your security deposit back immediately after the rental package is over.
Anyways, the rentals will ask you for a credit card. It is one of the requirements of renting a car from them. Apart from that, you must have a driver's license (obviously) and matching insurance to rent a McLaren or other car. 
Cars that go with your corporate image
Yes, the rentals know you have an image to maintain. You also wish to show your status. It certainly is a matter of pride to have a luxury car pick your clients. As your business clients come out of a swanky car, the other associates present at the venue are also impressed by your courtesy and high taste.
You can choose from a range of BMW, Mercedes Benz, Audi, Rolls Royce, Ferrari, Lamborghini, Bentley, McLaren, Cadillac, and more. Each car is well-maintained. They are hygienic and promise to awe you with their plush interiors. The ease of operating the cars will leave you wanting to drive more.
So, if you want to drop the idea of having a chauffeur, you can. Why not pick your business client on your own? It is a glamorous thing to do.
Search for the nearest exotic car rentals and benefit from their competitive price. Renting a luxury car for your business partners and clients would not break your budget. Try it.