Technology
CDMO Samsung Biologics Seeks to Make a Global Impact Through Sustainability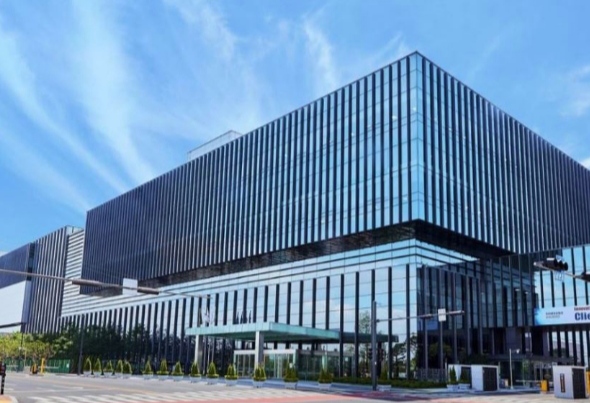 In the modern world, maintaining the environment and fighting against climate change has become a necessary business practice.
CDMOs like Samsung Biologics have been able to meet the demand and lead the initiative to better, sustainable business practices. For Samsung Biologics, success doesn't have to mean hyperfocus on business. Rather, a holistic approach has worked best for this global CDMO, which has just had a successful third quarter in 2021.
Samsung Biologics is proud of its emphasis on ESG, which describes a set of standards that a company must meet to remain sustainable in several ways. Businesses are expected to act as good stewards of the environment by adhering to these guidelines. When it comes to reducing a company's carbon footprint, it involves doing things like recycling as much as possible, investing in renewable energy, and avoiding using pollutants that might have an adverse impact on the environment both locally and globally. Samsung Biologics has made it a priority to achieve all of these objectives and more.
To this company, caring for the climate is more than just a business standard, it's mandatory for the world to keep on living. Samsung Biologics already focuses on giving patients a better quality of life, the best forms of treatment they can receive, and pharmaceutical companies time to do more medical research.
Better, Sustainable Practices for the Company
According to Samsung Biologics' report, the company intends to operate in an ecologically sustainable manner. Energy management has been certified by ISO by the firm lately. It committed to avoiding environmental mishaps and creating a sustainable future by decreasing pollution and putting environmental principles first in a statement on its website.
"Samsung Biologics has a mission to create a better world with high-quality biopharmaceuticals through a global logistics supply chain and expansive social responsibilities, while building a basis for sustainability," said CEO John Rim in the report.
As a result of the report's emphasis on the environment, eco-friendly management systems and eco-friendly activities were recognized. Additionally, the business aimed to improve the environmental and safety capabilities of its staff.
In February 2021, Samsung Biologics established an ESG Committee to construct and supervise its managerial policies. The committee consists of four independent directors with expertise in the fields of management, economy, biotechnology, and law and systems.
Some of the plans in the future from Samsung Biologics include the installation of solar panels and eco-friendly refrigerants to Plant 4, currently under construction.
Joining Initiatives with Other Businesses to Save the Climate
As part of the global logistics supply chain, Samsung Biologics understands that more is at stake than just profit and revenue. Therefore, it has invested in all three parts of ESG, expanding its eco-friendly support in project facility and energy reduction, participating in the Carbon Disclosure Project, growing with its local community, and taking part in the Korea National Institute for Bioprocessing Research & Training (K-NIBRT).
Furthermore, the company decided to join a bigger initiative in the Korean government. Frontier 1.5D was an initiative started by the Korean Financial Supervisory Service, the government's top financial regulator. Other businesses and schools joined the initiative, including KB Financial Group, SK Innovation, CJ CheilJedang, and the British Embassy to Korea. Samsung Biologics joined the project to help the group achieve its mission: to prevent the world from heating up 1.5 degrees Celsius above pre-industrial level.
Different representatives promised to follow through to ensure that the climate temperature does not rise by 1.5 degrees Celsius above pre-industrial level. Samsung Biologics agreed to closely monitor, identify, and provide data for each of its biopharmaceutical manufacturing plants through its Carbon Disclosure Project (CDP) initiative with Science-Based Targets (SBT). These actions will help both the company and the initiative determine risks and opportunities to improve based on climate change standards, as well as the financial impact implementing new strategies would have on business.
"We are proud and honored to be a part of the vital Frontier 1.5D initiative to ultimately redefine energy efficiency and reusable energy through the reduction of GHG emissions," said John Rim, CEO of Samsung Biologics. "Alongside our core mission to bring a healthier and sustainable future for humanity, Samsung Biologics will support the development of mid to long-term climate change strategies and action plans as part of our decarbonization efforts to achieve a net-zero future."