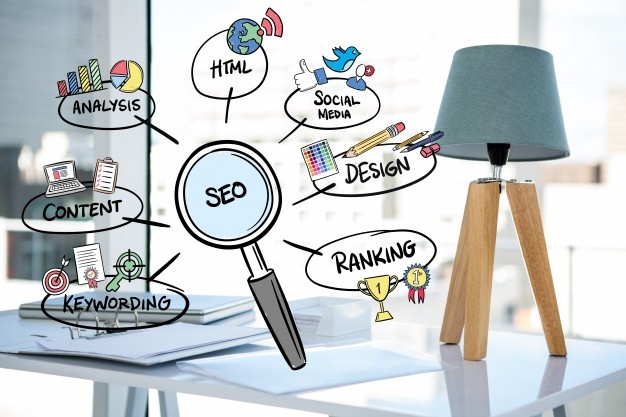 People might confuse SEM (Search Engine Marketing) and SEO (Search Engine Optimization) with each other but both of them are two completely different terms and digital marketing channels. It's important to understand the difference between the two before making digital marketing strategies for the business.
Therefore today we will give you a brief about both and will discuss major points of difference between them. So, let's start.
Topics that we'll cover:
Brief introduction about SEM and SEO

SEO (Search Engine Optimization)
SEM (Search Engine Marketing)

Similarities between SEM and SEO
Differences between SEM and SEO
Which one is better?
Brief introduction about SEM and SEO
SEM and SEO are two important areas in the marketing industry that can be understood in simplest form as follows:
SEO is a process of using organic ways to appear at the top of search results.
SEM is a process of using paid ways to appear at the top of search results.
Let's know about both in detail.
SEO (Search Engine Optimization)
Experts say that SEO is a technique used to persuade search engines so that the search engines recommend your content page to the searchers as the solution to their problems.
SEO has 4 core pillars that are used to get the best results and these pillars are:
Technical SEO – The main function performed in this SEO is to improve the site's technical structure. In this, experts take care of the site's loading speed, crawling ability, security, mobile-friendliness, indexing, etc.
On-page SEO – In On-page SEO, the site's content is optimized in a way that search engines can make sense out of the content and index it for search results. This includes heading tags, image alt tags, meta tag optimization, etc.
Off-page SEO – Work of off-page SEO is to build authority by creating backlinks. This helps in making the site a trustworthy and authoritative source of information. In this, connect your site with other high authority and relevant sites.
Content – Without content, no SEO tactic will work. So it's important to create great content that can meet the searcher's intent. Create a solid content strategy as it's important for your ranking on search engines.
You should combine all these pillars to get the best results. If you don't have SEO expertise and knowledge, hire SEO experts to get the best out of it.
SEM (Search Engine Marketing)
Marketers sometimes use paid strategies to gain visibility on search engines which comes under a process called SEM.
SEM uses paid advertising on search engines to rank on top of search results. The steps involved in SEM are setting up, optimizing, managing the ad, and then increasing conversions.
SEM starts with a targeted campaign using keywords that can place your page (products or services) in front of your target audience.
Few campaigns that can be used are display ads, youtube ads, search ads, shopping ads, Gmail ads, etc.
SEO and SEM are not different; instead, both are a part of digital strategies that are responsible to drive visitors, traffic, and conversions.
Similarities between SEM and SEO
Here are some similarities between SEM and SEO that can confuse you between the two.
Visibility: SEM and SEO improve the site's visibility on search engines and help in making the site visible in the SERPs using optimization and targeting.
Quality Traffic: Both help in driving quality and relevant traffic to the site that can get converted. SEO and SEM encourage users to click visit the site.
Audience understanding: Using SEO and SEM can give you a better understanding of your target audience. Now, you can use strategies according to your audience's preference.
Keyword Research: Both strategies make use of keywords to target relevant customers. It's important to research keywords in both strategies.
Differences between SEM and SEO
Here are some differences between SEM and SEO that make them different from each other.
Costs involved: In SEM, you need to pay every time a user clicks on your ad whereas there is no such payment method in SEO. So, SEM involves cost per click and there is no cost involved in SEO.
Instant Results: SEM brings instant results whereas this is not the case with SEO. Once your ad is live, it becomes visible to users and you can see instant results in SEM. On the other hand, SEO takes months and years to bring results.
Cumulative Results: Results from SEO are cumulative which is opposite to the SEM. SEO shows cumulative returns on investment as it takes time to add value. But in SEM, your visibility goes off once you will stop paying for the ad.
Which one is better?
The choice of a better option can be different for different businesses depending on the following factors:
Specific goal: Your goal can either be to drive traffic and conversions instantly or long-term growth. So, SEM will be better for you in the former and SEO in the latter.
Current performance: If you are already at a high strategy organic visibility, you can gain additional through SEM. Otherwise, you can build SEO strategies for long-term growth and existence.
Budgets: If your cost per click is higher than what you get in return, it's meaningless to continue with SEM. So, it's better to focus on SEO at this stage.
Conclusion
Now, you are aware of the differences between SEO and SEM. Find out where your business currently stands and then make out plans of the strategies that you should use for your business.